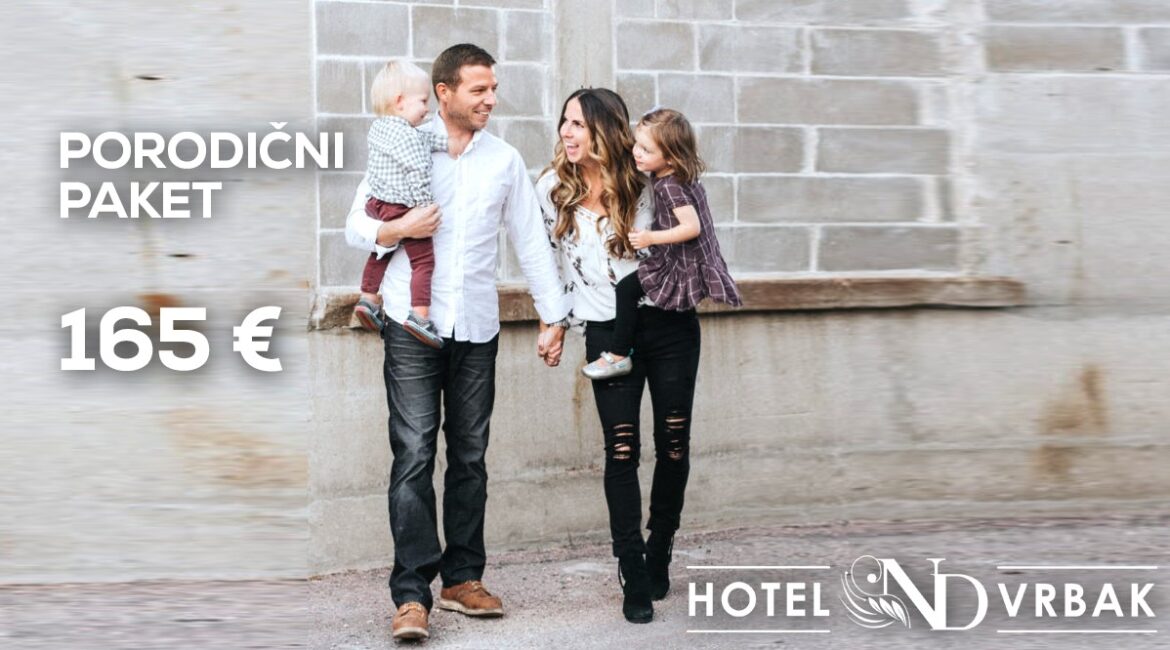 Porodični paket
Novi Pazar – pravo mesto za porodični odmor, za rekreaciju mladih i dece i relaksaciju roditelja. Blizina rekreacionog centra, gradskog parka, pravo mesto za igru i zabavu dece, a opet u strogom centru Novog Pazara. Puno zabavnih sadržaja, oaza prirode, igrališta, zabavnih parkova…
The offer includes:
Dva noćenje sa polupansionom u apartmanima:
• Kasni check out ( do 14h )
• Doručak i večera
• Parking mesto
• Wi Fi connection in the apartments during the stay
• Safe deposit box
• LCD with cable TV
• Mini bar (extra charge)
• Air conditioning
CENA ARANŽMANA: 19200 RSD
Ponuda uključuje i:
* sojourn tax which according to the decision of the City of Novi Pazar is 120 RSD per person per day (for children from 7 to 15 years of age - 60 RSD)
* insurance - 30 RSD per person per day.
The listed prices are for certain dates and are subject to change.